A Look At The Trail
Some views of the trail system at Beach Lake, Chugiak, Alaska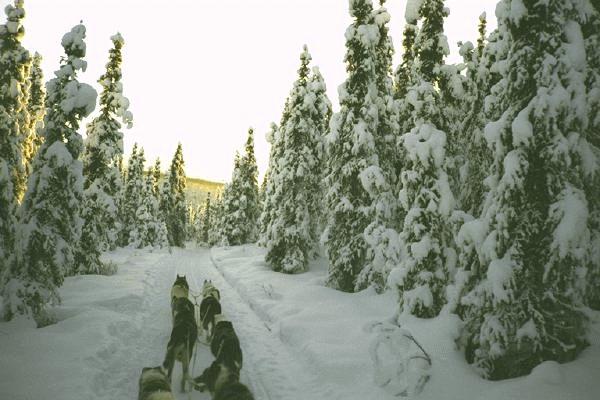 Fresh snow on the spruce boughs lends an elfish air to the forest.
The light is dim unde the canopy of the trees. Heavily laden limbs make natural arches.
Rounding a corner on the trail, the spruce forest gives way to thickets of birch.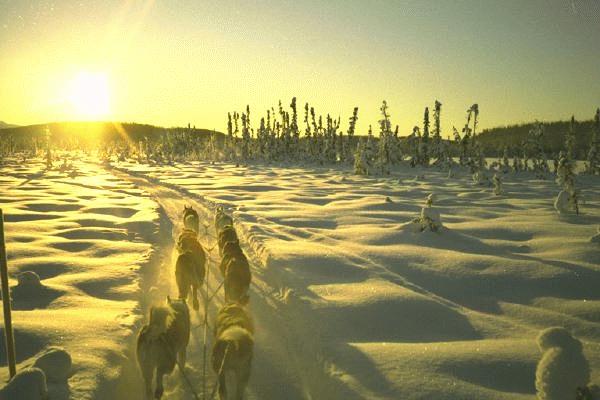 Into the setting sun and the mountains beyond.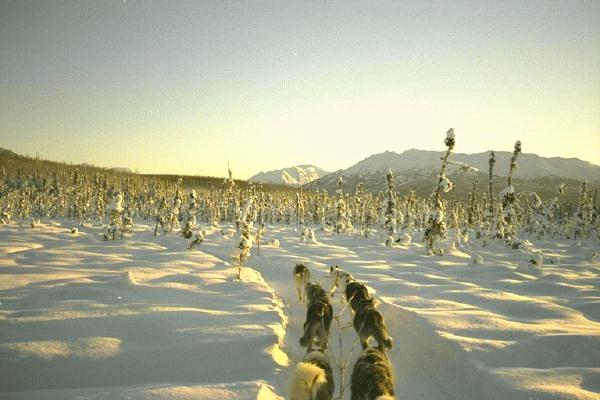 The trees are stunted in the bogs surrounding the lake. Added 4/15/1999. Last Update 1/23/2003